Governance of Communications and Creative Industries | Globalization | Technology
At this moment, globalization and digital technologies are fundamentally reshaping communication industries and creative work.
Fundamental questions need to be asked about the structure and governance of contemporary communication and creative industries and the public's interest within them. Knowledge gaps, unchallenged assumptions and misunderstandings persist, yet new politics are emerging and decisions that are shaping the future of human communication and creativity are being taken, regardless.

Who We Are
Founded in 2014, the Ryerson Global Communication Governance Lab (GCGL) is affiliated with Ryerson University's School of Creative Industries and Faculty of Communication and Design. Housed in the Rogers Communications Centre, the GCGL is a hub of research, learning, and outreach that supports the work of Ryerson students and faculty.
The GCGL's current headquarters are located inside The Catalyst, an inter-program research space in the Rogers Communications Centre.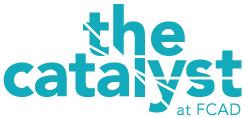 What We Do
The GCGL supports academic research on key questions related to the structure and governance of communication industries and aims to provide a platform for developing and sharing knowledge and expertise. It provides learning opportunities and physical space for certain dynamic Ryerson students to contribute to professional scholarly research.
Address
Global Communication Governance Lab
RCC 353B, Ryerson University
80 Gould St. Toronto, ON
M5B 2K3
[contact-form-7 id="358" title=""]